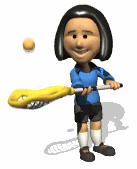 Sports Software
Prodived by



(516) 741-8960
Long Island
Search Engine
LISGYLL Website
Let the games begin!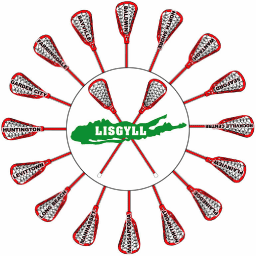 The Long Island Senior Girl's Lacrosse League was formed in the Spring of 2000. The goal of the League continues to be to provide a competitive league for seventh and eighth grade girls to augment their participation on their middle school teams, or in the case of private school girls whose schools do not have lacrosse teams, the opportunity to play. The League has three different divisions which are the pure seventh grade division, the mixed seventh and eighth grade division, and the pure eighth grade division. As of 2008, all three divisions are playing regular U.S. Lacrosse rules, which includes full checking. LISGYLL was the primary participant and the leading league in the U.S. Lacrosse Full Checking Experimental Program for the past three years. The only rule exception that is used in LISGYLL games is that the clock still runs throughout the 25 minute halves with no stoppage on goals. The clock still stops on whistles in the final two minutes of play in each half or on time-outs. Each team gets only two time-outs per game which can be taken at anytime but only after goals. Each home team MUST have a clock, a table, and a visible score board. Each team at every game will pay one of the two officials $70 cash prior to the start of each game. As we enter our tenth season of play we wish all of our players, coaches, officials (some of the best on the Island) and fans the best of luck as the League continues to be one of the finest in the United States.

CHAMPS!
Oyster Bay won the 2013 7th/8th Grade Division Championship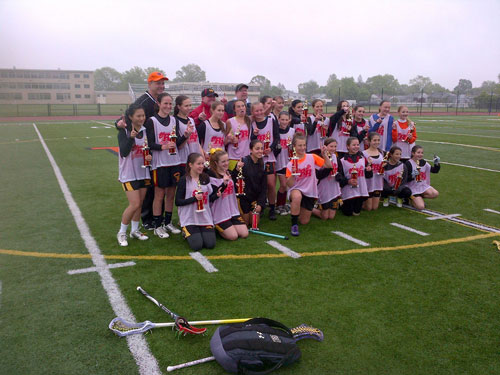 Oyster Bay (5-3 overall) won the 2013 7th/8th Grade Division Championship defeating an excellent Hicksville team (5-3) in an extremely well played and close game. Oyster Bay had beaten the previously undefeated Seaford team (7-1) in the semi-finals.

7th/8th Grade Championship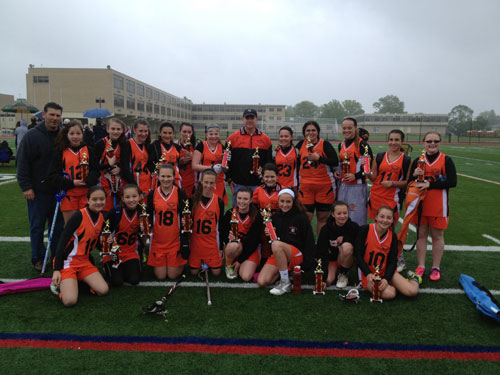 Hicksville (5-3) made an extremely valiant effort in a great 7th/8th Grade Championship game against the above Oyster Bay team. They proudly show off their Finalist trophies. Hicksville had beaten a very good Massapequa team in their semi final to get to the Championship game. Hicksville was led by long time LISGYLL coach, Larry Fox, pictured in the middle, who is the most senior and respected of all LISGYLL's coaches. Larry, with no children on the team for the past 10 years, has coached the Hicksville LISGYLL team for even longer than that.