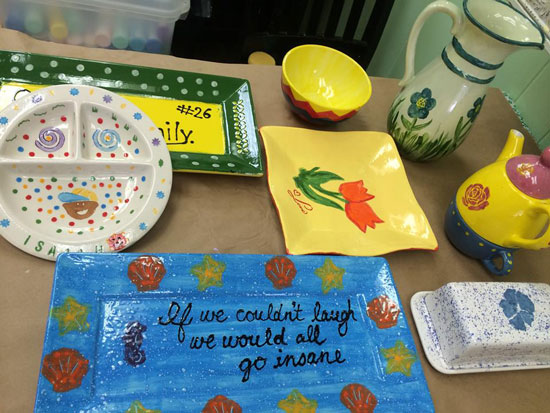 Once Upon A Dish is a fabulous, fun, paint-your-own-pottery studio for children and adults to relax, create and learn. No experience necessary to create one of a kind, totally functional, unique pottery.

No experience necessary... Create one of a kind, unique pottery that is totally functional, in a calm and soothing atmosphere that allows you to discover the artist within. Once upon a dish is a great place to bring family and friends.

I want to thank you for being a valued customer.
I would like to have a heart to heart talk with all of you that have supported Once Upon A Dish all of these 23 years.
We are now open for painters of all ages to come into the store and paint. We miss you and we want you back. I realize that these are trying and unchartered waters that we are experiencing these days. Should I go out? Should I stay indoors? Wear a mask or not? All of these questions are very important questions to address and we are going to help you through this time.
We want you to know that the health and well being of our customers, employees, and our community is our top priority and we are closely monitoring the evolving situation regarding Coronavirus (Covid-19). We are currently open for business and we have been developing policies, procedures and preventive measures to minimize risks – which includes and is not limited to: Painting all of the tables and chairs, staying up to date on the latest developments and recommendations from federal, state and local public health officials. We disinfect all the tables, chairs, paint bottles, and paint brushes. We have disinfecting wipes for you to use before and after you paint. We are offering customers more opportunities to connect with us in a manner that ensures they feel safe and comfortable, such as setting up appointment times so that we always maintain a safe distance, and of course, masks are required of our customers and employees.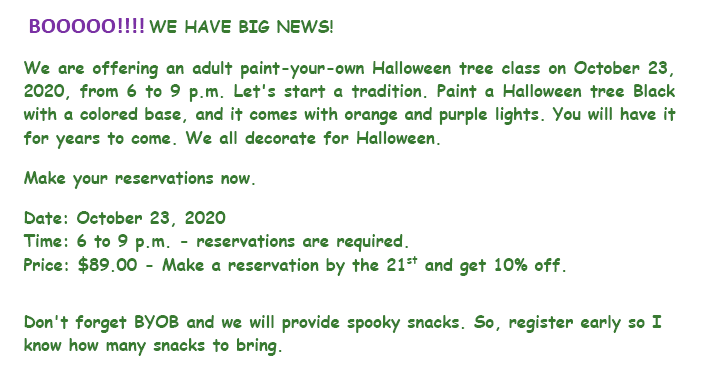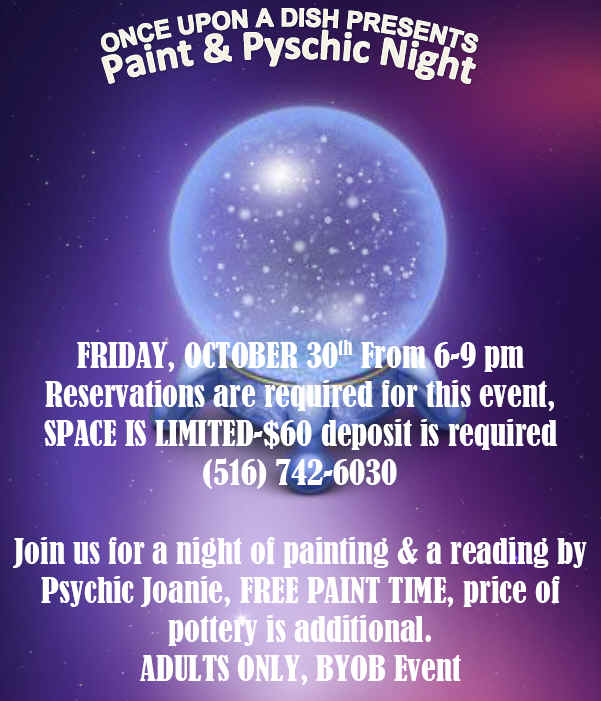 Check out our Calendar of upcoming events

During walking hours, please call ahead to confirm seating.