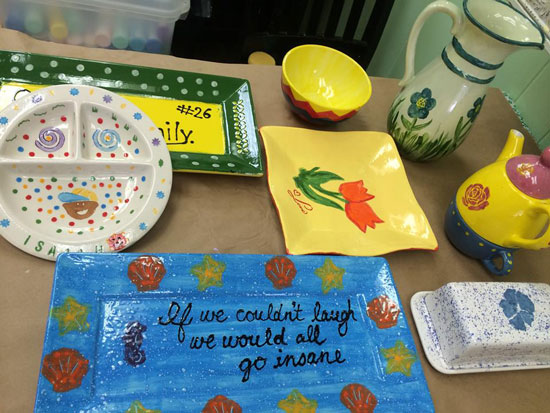 Once Upon A Dish is a fabulous, fun, paint-your-own-pottery studio for children and adults to relax, create and learn. No experience necessary to create one of a kind, totally functional, unique pottery.

No experience necessary... Create one of a kind, unique pottery that is totally functional, in a calm and soothing atmosphere that allows you to discover the artist within. Once upon a dish is a great place to bring family and friends.


Store Hours
Monday
11am - 5pm
Tuesday
11am - 5pm
Wednesday
11am - 5pm
Thursday
11am - 9pm
Friday
11am - 9pm
Saturday
11am - 5pm
Sunday
11am - 5pm
* 6pm to 9pm for adults only

Check out our Calendar of upcoming events

During walking hours, please call ahead to confirm seating.