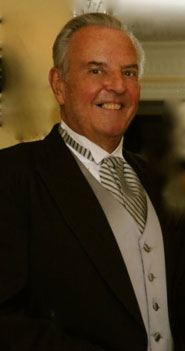 DAVID G. WALSH-LICENSED FUNERAL DIRECTOR
David G. Walsh is a third generation Funeral Director for over 43 years of service. Born and raised, a lifelong resident of Malverne. Past President of the Malverne Rotary Club, served as district governors aid and form the Plainview Rotary Club. Served six years as president of the Malverne Merchant & Professional Association and has served as trustee for over sixteen years and past chairman of the Board of Directors. David was honored man of the year by the Merchant in 1996, and 2005 Man of the Year Nassau Chamber Of Commerce, Chairman and Grand Marshall of the Village of Malverne 75th Anniversary. Also a member of the Elk's Lodge #1 Lynbrook. Founding member of Link, Lynbrook. Member of Island End Golf and Country Club, Greenport, L.I.,. Member of Lost Lake Country Club, Hobe Sound, Fla. Proud Member of National Funeral Directors Association (NFDA), N.Y.S. Funeral Directors Association (NYSFDA) and charter member of Nassau Suffolk Funeral Directors Association(NSFDA) and the Catholic Cemetery Guild. A active member of Our Lady of Lourdes RC Church, Malverne, L.I. and member of the Ushers Society for over 50 years. Historian for the Inc. Village of Malverne for over thirteen years and charter member of the Historical Society, served on the Traffic Commission and the Advisery Board of the Inc. Village of Malverne.

David's family includes his wife, Judy, a proud father of Kelly, Chris, Gregory, Tammy and Keith. A Grandfather of Daryl, Kate, Jackie, Mary and Billie.