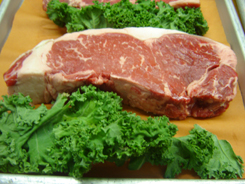 Kollner's Prime Meat, Family Owned Since 1930 We now have Karl Ehmer smoked sausage.

Place your order for Fresh Killed Turkey, with all the fixings including Homemade Gravy and Stuffing
We are also featured on News 12

Kollner's Meats has been family owned and operated since 1930, serving Rockville Centre and the surrounding communities. It's reputation for fine cuts of meats is second to none.

We offer a wide variety of products for all your needs. Whether you are having just a backyard barbeque or a huge party in your backyard, Kollner's Meats has all your needs.

We carry a full line of fresh Aged Hanging Beef, Pork, Lamb, Veal and provisions. We are open 8:00am - 5:30pm Monday through Friday, Saturdays 8:00 am - 5:00pm and Sunday from 11:00am - 3:00pm. Delivery Service is available 6 days a week, Monday through Saturday. We have been providing excellence since 1930, and hope to hear from you soon.

Kollner's Prime Meat
320 Sunrise Highway Rockville Centre, NY 11570 (516) 766-3250