Home
About Us
Contact Us
Specials
Septic 101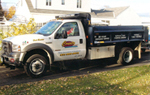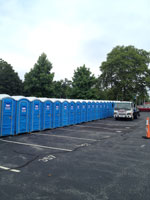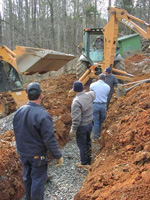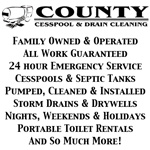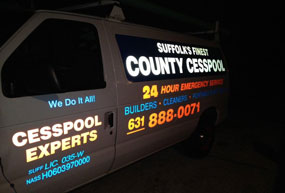 County Cesspool and Drain Cleaning, Inc. is one of Suffolk's Finest cesspool, sewer and drain cleaning company. We are a family owned and operated business with over 30 years experience.
My Grandfather pumped your Grandfathers cesspool! We have the experience and expertise to get the job done right. Our professionals only use the best tools and materials to service your cesspool and sewer needs. All of our work and your satisfaction is guaranteed. We offer 24 hour emergency service and there's no extra charge for nights, weekends and holidays. Call any day, any hour! We've got a fleet of trucks in your area to serve you!
County Cesspool offers the following services:
•Cesspools & septic tanks pumped
•Cleaned
•Installed
•Aeration
•Chemicals
•Storm Drains & Drywells
•Grease Traps
•Hi-Velocity Water Jetting
•We unclog all drain, cesspool & sewer lines
•Portable Toilet Rentals
•Holding tanks
•Cesspool Locating
•Mainline replacement
•House Trap replacement
•Bacteria products
•and More!
At County Cesspool we suggest cleaning your cesspool system every three to five years to prevent the septic tank from becoming overburdened with sludge and scum which will then flow out into the cesspool. If enough of these solids find their way into the cesspool, it will eventually become clogged and fail to function. For older systems without septic tanks (cesspool only), more frequent service is usually necessary. Call us today for more information!