Bobby – Lead & Backup Vocals / Lead & Rhythm Guitar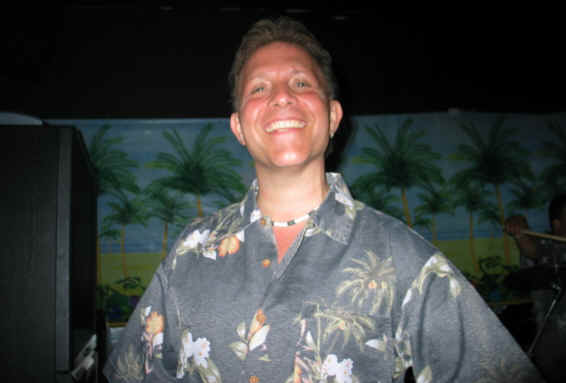 BIO : Singing since age 12, and anywhere there's a Microphone and a Stage, Bobby played Lead & Rhythm Guitar for top bands such as the BOYZ, & GEMINI., Recorded a Single that made it on the charts back in the late 80's called:
"My alcoholic Baby". Started COPYCAT back in 1997 as a fun hobby – now has grown into a full-time working band with 3-4 gigs/week. Bobby is the Lead Singer / Guitar Player / Roadie / Soundman / Booking Agent / etc Well... you get the picture.
"If you throw enough SH@# against the wall, some of it will stick"