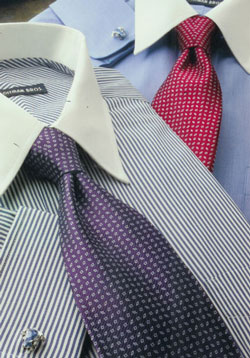 Welcome to Adelphi, Garden City Cleaning Specialists voted New York Magazine Drapery & Upholstery Cleaners in 2006.
For over a half century Adelphi Dry Cleaners has set the standard on Long Island for quality fabric care and excellent customer service. We cater to your individual needs and all our work comes with a full money back guarantee.
Tired of broken promises, cracked buttons, late deliveries, missed garments, lost laundry and poor stain removal?
Switch to Adelphi Cleaners and discover the difference over a half century of experience and expert craftsmanship makes in making you look your best in your finest garments.
Eco Green 60
Adelphi Cleaners Cares
We Use Eco-Friendly Machines
Firbimatic always on the cutting edge of development has designed and engineered another innovative breakthrough in state of the art alternative solvents dry cleaning machine technology.
We Do It All
Free Dry Cleaning and Shirt Laundry Pick Up & Delivery In the Garden City area
Fine Garment Cleaning
Expert Alterations & Repairs
Award Winning Drapery, Carpet & Upholstery Cleaning In Our Plant or In Your Home
Wedding Gowns Cleaned, Pressed & Preserved In Our Acid-Free Wedding Gown Boxes
Our Exclusive Master Shirt Service ꠠ the finest hand finished laundered shirts anywhere!
Two Convenient Locations
328 Nassau Blvd.
Garden City South
516-486-2442
168 7th Street
Garden City, NY
516-747-6735