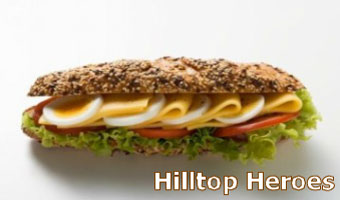 Free Delivery - No Minimum
We accept all major credit cards.
We welcome corporate accounts weekly or monthly!
We are here for you,
breakfast, lunch or dinner.


Since 1976,
The Town Bagel Shops have been family owned and operated. From our original store in Massapequa through our latest store in Bellmore, our goal is the same... to provide our valued customers with the best product made only form the best, all natural ingredients and the best service possible.
We maintain the reputations that we established long ago,
by continuing to give our customers, what we always have; Good Food at Good Prices.
ORDER ONLINE ON YOUR MOBILE PHONE:
www.TownBagelPlainview.mobi


Why not stop in, or order by fax or phone, and see for yourself. I'm sure you'll agree, a better meal cannot be had anywhere, at the prices we offer.
Your comments are welcomed. Use the Contact Us tab to email us, or if you choose, call us. We're always glad for feedback from our customers.