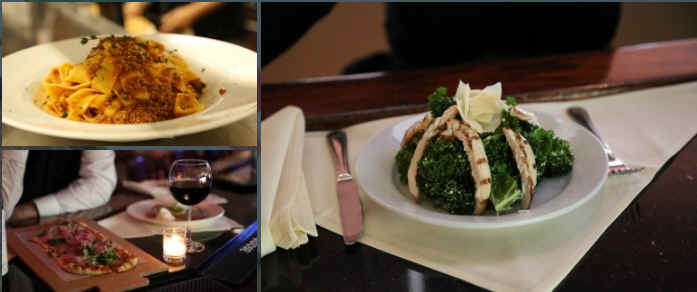 Inspired by the classic foods of San Marco, Venice, we've crafted our dishes with fresh and homemade ingredients. This hidden gem sits at the heart of New York City, just a few stops away from Midtown Manhattan. We believe that the way to the soul is through the mouth, which is why we've made it our number one priority to serve you authentic foods in an elegant atmosphere without breaking the bank!
San Marco opened in January 2017 and is located on Broadway of Astoria. San Marco incorporates the tastes and smells of Northern Italy in dishes you'd only imagined on your dream trip to Italy. Featuring a full bar, large spaces for parties and private rooms for intimate gatherings, San Marco invites anyone craving a glass of Italian wine after a long day's work or even the party people looking to host their next birthday dinner. And of course, those who much prefer and authentic Italian panini for lunch or Spaghetti Bolognese for dinner are always welcomed.
Our doors are officially open and we can't wait to serve you!