Harmony Day Spa of NY
28 Broadway
Massapequa, NY 11758

(516) 797-7047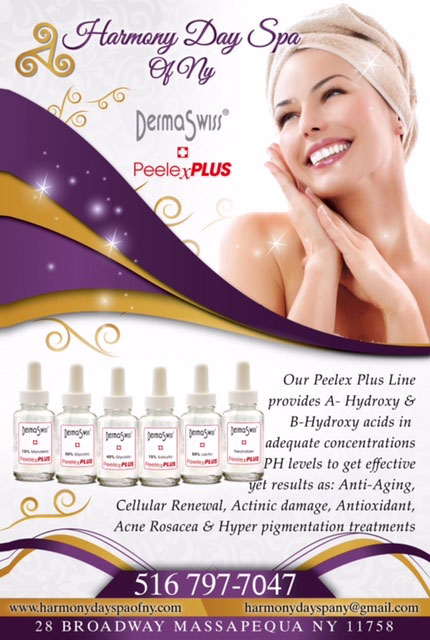 THIS PRODUCT WILL CHANGE THE WAY YOU FEEL ...I PROMISE.
JOIN OUR TEAM & HELP TO IMPROVE THE LIFE OF THE WOMEN WE LOVE.
CLICK TO WATCH THE VIDEO:

WWW.HARMONYPADS.NET

GET INSPIRED &INSPIRE OTHERS WITH THIS AWESOME
"NOW WE NO CAMPAIGN "
NO MORE SUFFERING IN SILENCE GIRLS !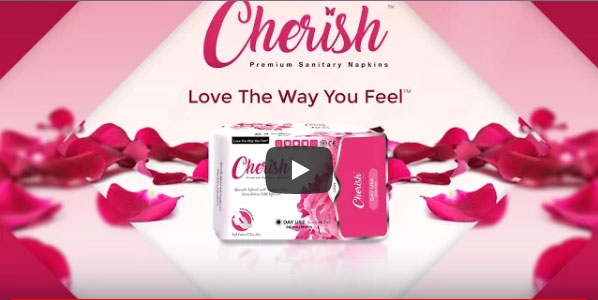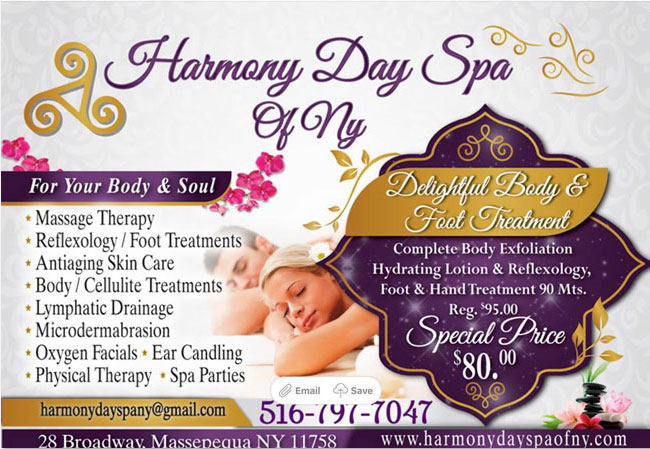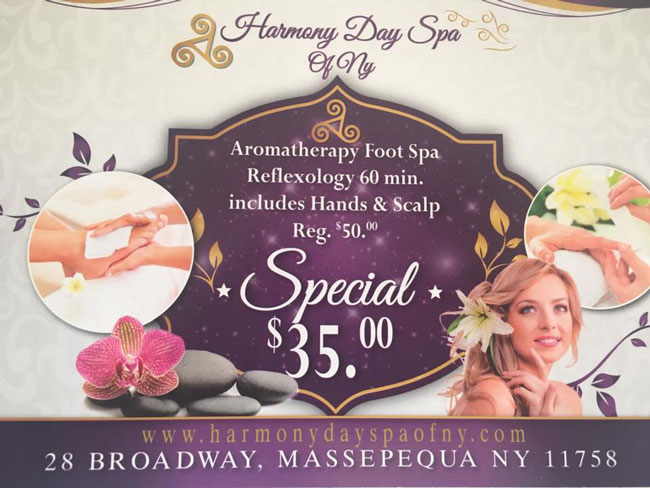 ** Buy two Swedish massages or 2 basic European Cleansing facials for
Just $120 (normally $160) **
(Cash only)
Cinnamon Pumpkin
body exfoliation massage for couples.
(rose pedals upon request)
Normally $250.. Now $180!