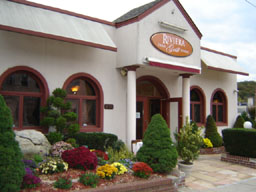 Ciao and welcome to the Riviera Grill where you can enjoy a casual dinner in a warm, festive atmosphere. Discover a variety of fresh, handmade Italian dishes cooked to order in our lively kitchen. Our cuisine is a blend from multiple regions of Italy, from Milano in the north to Sicilia in the south. Our delicious array of tantalizing dishes include homemade pasta and bread, perfectly cooked steaks, seafood classics, creative antipasti, garden fresh salads, and of course, rich desserts. We are a treasure of warmth and charm in the heart of Glen Cove.
Prepared To Order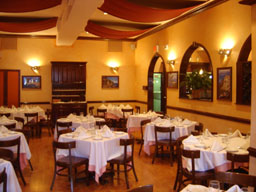 At the Riviera Grill you'll experience flavorful foods prepared just for you and find hospitality our passion. High quality, flavorful, handmade Italian dishes served in a warm, casual environment. Food and hospitality are the passions here, and service is engaging and generous. Authentic aromas and distinctive flavors emanate from a lively and interactive kitchen where each meal is prepared to order.

The Right Ingredients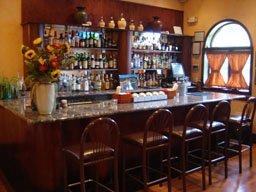 In the tradition of Italy's trattorias, the sight, sounds and aromas of authentic Italian cuisine are recreated fresh everyday at the Riviera Grill. For lunch or dinner, whether you are celebrating one of life's momentous occasions or just feel like enjoying a home-cooked meal, the Riviera Grill is the one dining experience that has all the right ingredients.