In an effort to provide every pet a safe and quality grooming experience I must require everyone to keep all pets up to date on vaccines by seeing their veterinarians regularly, for their health and the health of others. Please provide this information at your pets first visit. Thank you in advance for your cooperation. Any questions please call.

Grooming services Include:
Brush, bath and blow out
Breed specific trim/haircut
Teeth Cleaning
Ear Cleaning
Nail clipping/ filing
De-Shedding Treatments
Medicated baths
Weekly baths (priced accordingly)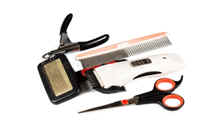 Shampoos:
Medicated
Hypo-Allergenic
Natural Flea and Tick Shampoo
Oatmeal
Green Tea
Whitening Shampoo
Your pets safety and comfort is our main concern. Please be sure to advise us of any allergies, sensitivities or pre-existing medical conditions that we need to be informed of.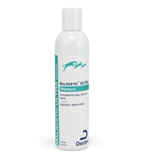 Your pets safety and comfort is our main concern. Please be sure to advise us of any allergies, sensitivities or pre-existing medical conditions that we need to be informed of.



All grooming and bathing services include bandanna and/or bows and a treat!

Other Important Information
Please keep pets on a monthly flea and tick preventative. Flea treatments are available for an additional fee. Although, if fleas are found on your pet during their grooming service a flea treatment will be done incurring an additional fee to you without prior notice.

Difficult or aggressive behavior may be subject to additional charge. I understand that there may be some special circumstances, if you have questions or concerns please call for a visit.

Please give me a 24 hour courtesy call if you need to cancel or reschedule your appointment.

Payment is due at time of service. We accept cash and/or credit cards. Gift cards are now available and can be purchased at our shop.

Our facility is cleaned with a pet safe disinfectant each day, is smoke free, and no tranquilizers are used ever of any kind! Your pet should never be tranquilized with out your permission first and should only be done under the supervision of your veterinarian. Things to look for if you believe your pet has been tranquilized are:
- Not as alert as usual
- Unable to stand or walk without wobbling
- Lethargic

*Prices vary determining size and breed. Difficult and/or aggressive behavior may have additional fees.



All services are done by a
professional grooming staff.
Here at Lad & Lassie we are committed to make your pet feel comfortable and looking great. A "bad hair day" maybe a fashion blunder for you but it can be much more troublesome for your dog.

We carry the following, products and accessories:

· Leashes

· Collars

· Shampoo

· Medicated Shampoo

· Seresto Flea Collars

· Flea Sprays

· Flea & Tick Shampoo

· Tick remover

· Memorial Stones

· Urns for Ashes

· Memorial Jewelry

· Memorial Candle

· Sweaters

· Coats

· Nite Ize

· Silidog I.D. Tags

· Toys

· Treats

· Custom made Birthday Cakes