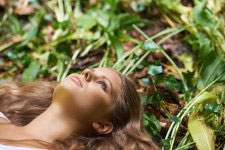 Our Products
We use *EMINENCE* 100% Organic hand made Skin Care...
Our active ingredients are grown organically in Hungary and have been chosen for their beautifying and therapeutic properties. natural ingredients are potent and they give beautiful lasting results for a clear, balanced, revitalized, and naturally glowing complexion.
EMINENCE addresses a variety of skin care concerns such as premature aging and wrinkling, sun damage, acne loss of vitality, tone and radiance. The cure comes from natural ingredients that are good enough to eat. Let the aromas treat your senses and the ingredients impart healthy and beautiful skin...
We carry COLOUR ENERGY'S THERAPEUTIC BLENDS...
COLOR ENERGY THERAPEUTIC BLENDS, are symptom specific Therapeutic Blends that have proven to alleviate certain ailments. These powerful recipes contain 30% of therapeutic essential oils to 70% organic jojoba. These all natural colour coded remedies are Free from additives, alcohol, chemical fragrances and preservatives.
To further empower your sense of well being, try adding several drops of a blend to your body or to a correlating Colour Bath to create a pampering aroma and colour therapy home spa treatment...
Chi energy - Joy to the World- Detox & Digest - Peace & harmony- Happy Hormones- Headache Relief- Pain Booster- Immune Booster- Skin Renew- First Aide
SHOYEDO INCENSE from Japan, using the best essential oils.
THE ANGELIC SERIES...
The awareness of Angelic forces transcends time and culture. These five, uplifting scents evoke the Spirit and enhance the quality of life... Chose from;
INSPIRATION, PEACE, HOPE, JOY, and LOVE