UPCOMING EVENTS
This week we have:

WEDNESDAY - Get ready for 1/2 Way to St. Patrick's Day with Corned Beef, Cabbage, Rye Bread, Carrots and Mom's Homemade Irish Raisin Bread.
Music by Teddy O'Connell - 7:00
THURSDAY - Football!!
FRIDAY - DOO WOP with The ROTATIONS
SATURDAY NIGHT - Open Mic - 9:00
SUNDAY - FOOTBALL - .50 wings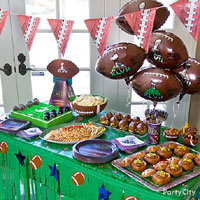 Host your Fantasy Football

Team Meeting here!

We get all the games!